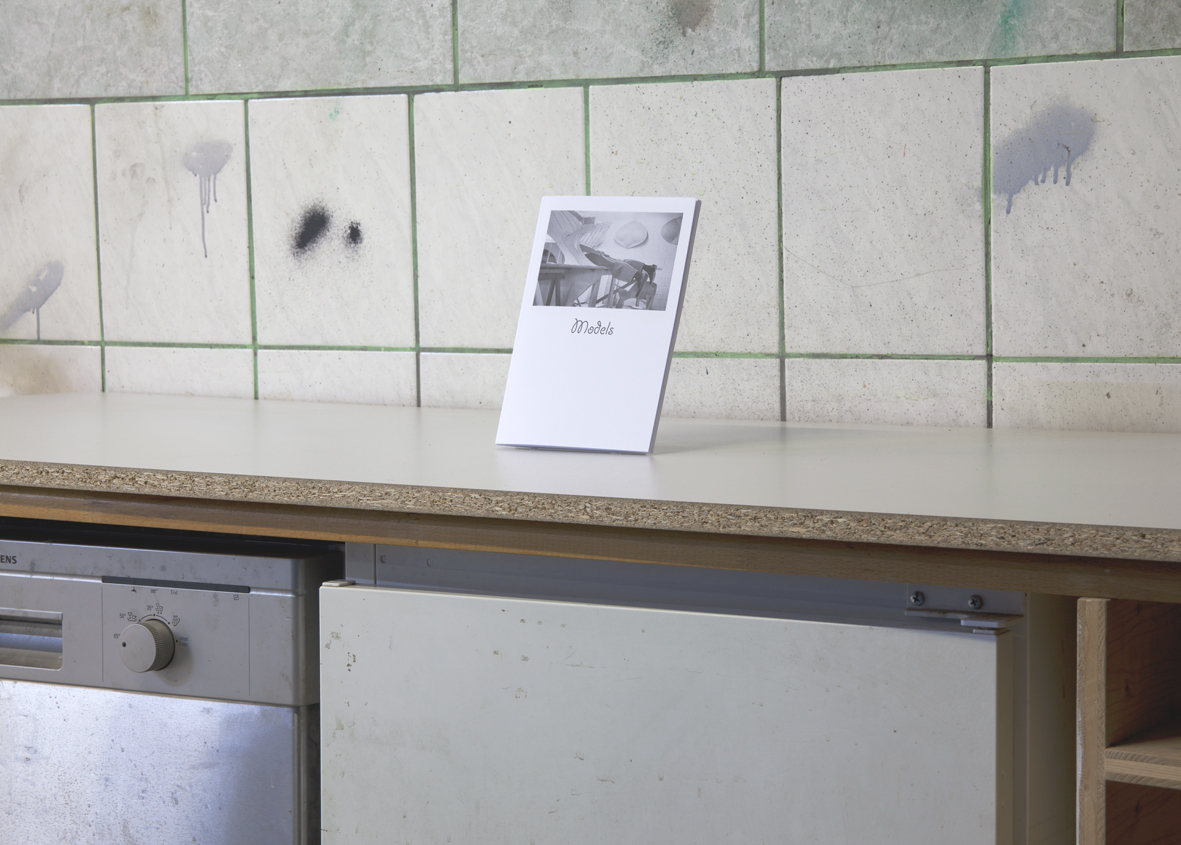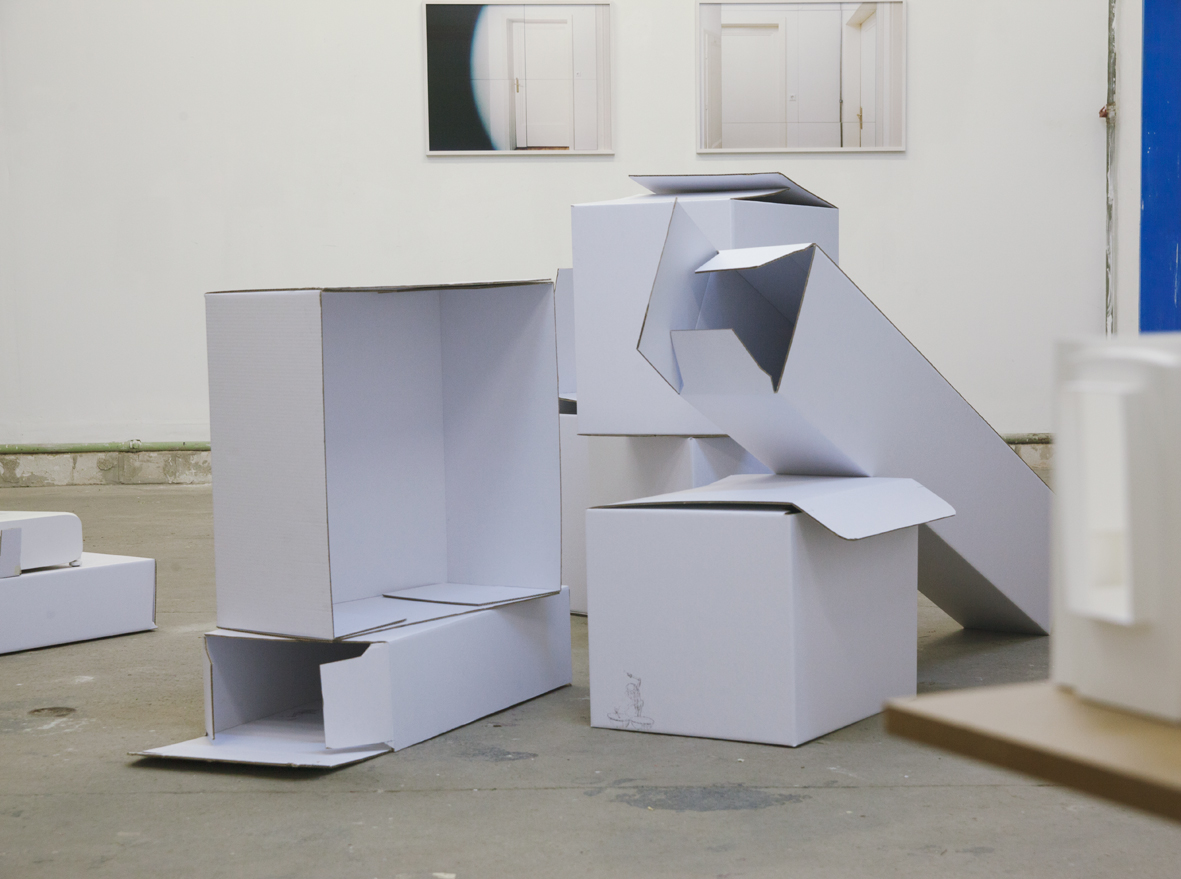 12/10 - 25/10/2018
Adnan Balcinovic
Martin Bilinovac
Elisabeth Grübl
Bianca Pedrina
curated by _____TIM NOLAS
Auf Einladung von GOMO kuratierte _____TIM NOLAS die letzte Ausstellung in deren erster Location Argentinierstraße 67, 1040 Wien.

Fährte mit Raum befragt Erzählungen und Strukturen, die sich zwischen architektonischer und fotografischer Aneignung bewegen. Als persönliche Karthografien räumlichen Erlebens werden einzelne Orte und deren Erinnerungen befragt. Es entsteht eine Netz aus räumlichen Verweisen, in dem Architektur und Abbild in einen Dialog treten.

_____TIM NOLAS was invited by GOMO to curate the last show at their first location in Argentinierstraße 67, 1040 Vienna.

Fährte mit Raum interrogates narratives and structures navigating between architectural and photographic appropriation. As personal carthographies of spatial experience, individual places and their memories are questioned. The reslut is a network of spatial references in which architecture and image enter into a dialouge.
ein Beitrag zu / participant of
All photographs © GOMO artspace & _____TIM NOLAS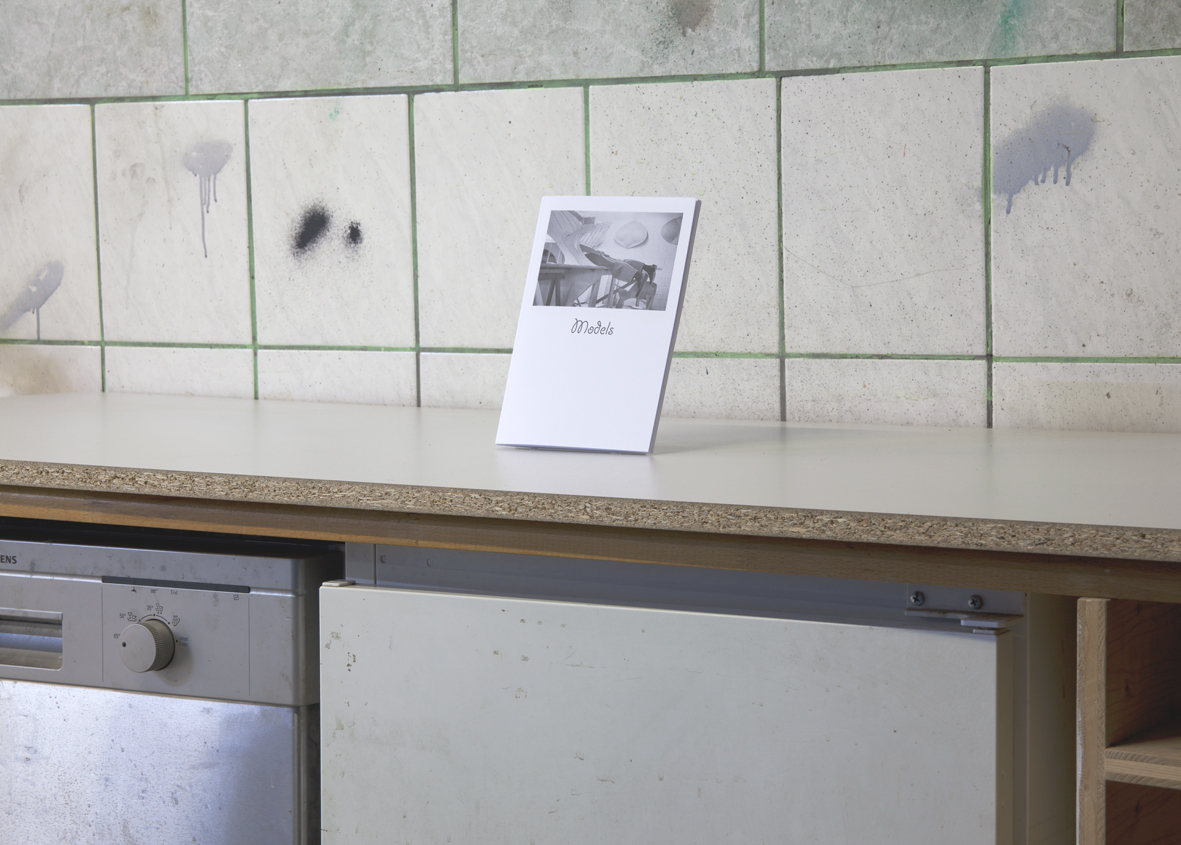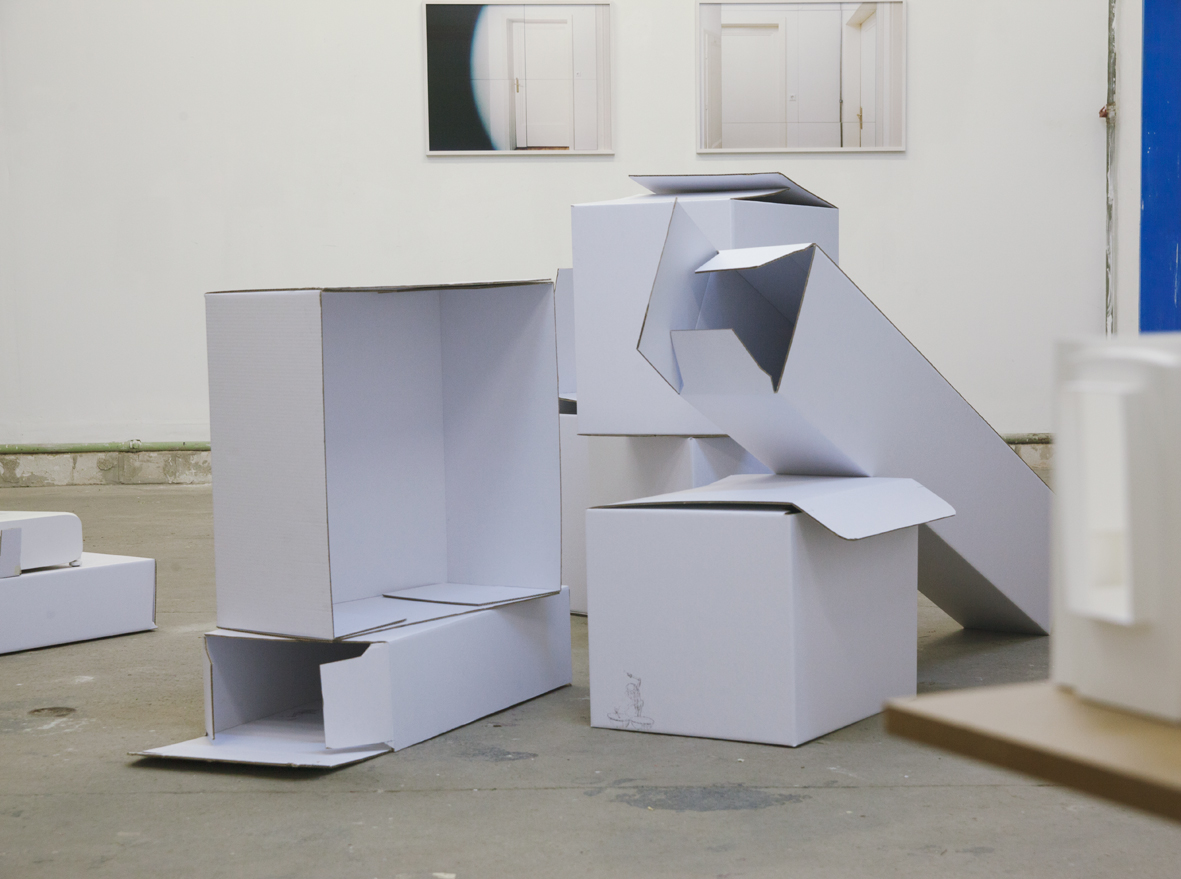 ENTRANCE
Bianca Pedrina
Models
2018
Artist Book
21 × 24.5 cm, 80pp,
Edition: 250
Adnan Balcinovic
drinnen
2011
3 Digital Prints,
series of 145 individual Posters,
22x29 cm
MAIN ROOM
Adnan Balcinovic
"That's the way the cyber cookie crumbles."
2018
Installation
SD Video, Cardbord Boxes,
Aceton-Transfer
Restaurant, Restaurant
HD Video, 4:3, 32min, colour, with sound
Schachteln
8 Standard Models, 4,5 mm Folding Carton,
white, cutcrimped, folded
Size varies
from Schachteln, HD Video, 16:9, 59min., 2012
Totentanz
Aceton-Transfer,
from the series of 49 Dias, 9sec/Dia, 2011
Click
Aceton-Transfer,
from the series Montage
(in progress)
Martin Bilinovac
Drei Türen
2018
85cm x 60cm
Fine Art Print
Spiegel II
2013
75 cm x 60cm
Fine Art Print
Spiegel I
2013
85cm x 60cm
Fine Art Print
Elisabeth Grübl
Studio #17 He Gong
Chengdu
2013 / 2018
Digital Print
50 x 70 cm
Studio #11 Zhang Yong
Shanghai
2009 / 2018
Digital Print
50 x 70 cm
Studio #7 Thomas Roth
Frankfurt
2009 / 2018
Digital Print
50 x 70 cm
Bianca Pedrina
Tagebuch einer Hausecke
2013 – 2015
360 Digital Photgraphs, iPad
_____TIM NOLAS
in cooperation with Studio Wilheim
Skodagasse 26, 1080 Wien, 2018
2018
Bristol Cardboard,
Model, 1:20 cm